Best Pediatric Orthopedic Doctor in Delhi
Dr. Ratnav Ratan, a highly experienced Pediatric Orthopedic doctor in Delhi, treats musculoskeletal (bone) problems and injuries in children right from their birth till they become teenagers.
With an expertise in treating sports injuries and performing complex limb reconstruction surgeries, he has treated cases of deformity correction, revision surgeries, birth limb defects, ligament reconstruction, spastic kids, and limb lengthening across his 13 years of medical practice. He has successfully performed reconstruction of the hip, knee, ankle, foot, and torticollis release while treating pediatric injuries too. He is one of the best pediatric orthopedic surgeon in Delhi
Dr. Ratnav Ratan, a pediatric orthopedic surgeon in Delhi is available for consultation at:
W Pratiksha Hospital, Sec-56
Miracles Mediclinic, Sec-14 & 56
Aryan Hospital, Sec-7
Dr. Ratnav Ratan, a pediatric orthopedic in Delhi takes extra effort to ensure the best outcomes of his treatment and the patients return to normal and active living. He is recognized for his passion and perseverance towards excellence in the treatment and care of his patients. Undoubtedly, he is one of the most reliable Pediatric Orthopedic surgeons in Delhi.
Dr. Ratnav Ratan completed his MBBS and MS in Orthopedics from Varanasi. He holds a DNB (Diplomate of National Board) in Orthopedics and a SICOT Diploma. He has completed his Senior Residency at the prestigious All India Institute of Medical Sciences (AIIMS), Delhi.
Dr. Ratnav  Ratan  – A leading Pediatric Orthopedic doctor in Delhi and sports injuries specialist
Pediatric specialists need to understand patients and their families, especially at an emotional level. In this regard, Dr. Ratnav Ratan, best pediatric orthopedic doctor in Delhi connects well with the parents of children born with limb deformities and/or those who have extensively injured themselves in sports accidents. He counsels and guides them on how to physically and emotionally handle and manage them. Along with suggesting the best orthopedic treatment, he prepares them to accept their child's condition while motivating them to work and focus on a successful recovery.
Similarly, he focuses on complete recovery from sports injuries such as fractures, bone injuries in children. He understands their need to return to active sports with renewed strength by offering comprehensive treatment and guiding them on how to prevent injuries in the future.
Dr. Ratnav Ratan, is one of the best pediatric orthopedic in Delhi offers comprehensive treatment on the following conditions in babies and growing children:
Clubfoot
Clubfoot is one of the most common congenital foot deformities. In this deformity, the infant's foot is turned inward – the bottom of the foot may face upwards or sideways. The infant can have an idiopathic clubfoot as the only deformity and no other medical issues. On the other hand, an infant can have a nonisolated clubfoot which is associated with arthrogryposis, spina bifida, or any other neuromuscular disorders.
Treatment
Early detection and treatment are a must to resolve the clubfoot deformity and ensure the child develops normal feet and walks normally. Most Pediatric Orthopedic surgeons recommend bracing followed by Ponseti method, which includes manipulation casting, and Achilles tenotomy.  Dr. Ratnav Ratan, a pediatric orthopedic in Delhi has treated clubfoot deformity cases successfully.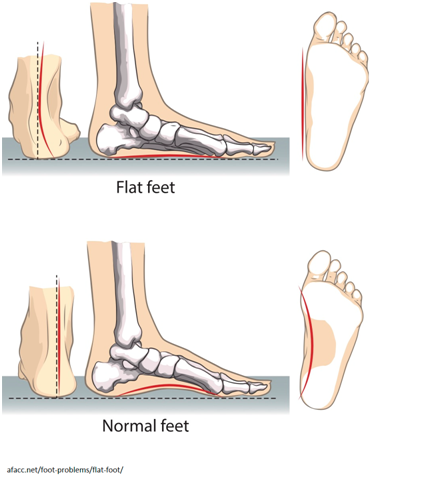 Flatfoot
All children are born with a flat foot, which is normal. However, as the child grows, the muscles of the foot strengthen and mature along with the arch of the foot. Consulting a pediatric orthopedic in Delhi who offers suitable advise for this condition for instance, if the arch of the foot does not develop properly till the child turns seven years. Also, if the child displays abnormal walking patterns, sore feet after activity, rolling of ankles, outward tilting of heels, then seeking a medical evaluation is necessary.
Treatment
Dr. Ratnav, a pediatric orthopedic in Delhi suggests non-invasive procedures such as exercise, lifestyle changes, insoles, and arch support to treat flatfoot conditions. However, surgery is the last option to resolve flat foot conditions. The treatment includes repairing of the tendon, a fusion of bones or joints in place, or even creating a false arch or any other suitable treatment.
Cerebral Palsy
Cerebral Palsy (CP) is a disorder caused due to abnormalities or damage in the areas of the brain that help in coordination and movement, leading to the inability to control the muscles. Cerebral Palsy can begin before birth, at birth, or during early growing years. Visible signs of Cerebral Palsy include delay in learning to sit, crawl, walk, and roll over.
Treatment
There is no specific treatment for CP, but early treatment such as braces, medication, physical therapy does help in managing the child and improving their abilities to function. As a pediatric orthopedic in Delhi, Dr. Ratnav's expertise lies in treating and resolving issues of Cerebral Palsy children associated with tendons, nerves, muscles, or joints. He recommends suitable surgeries to resolve severe contractures, lengthening the affected muscles for mobility, or surgeries to resolve scoliosis conditions and correct the spine's curvature.
Fractures in Children
Fractures in children are normal. Fractures mean a break in the continuity of the bone, which could be a small crack or bone broken in two or multiple pieces. Fractures can also occur due to osteoporosis – weak bones or overuse of bones. They can occur due to accidents or while playing sports.
Treatment
Dr. Ratnav, best pediatric orthopedic doctor in Delhi offers a comprehensive treatment of fractures that can include splint/cast, medication, surgery, or external fixation procedure depending upon the type of the fracture. He considers the age, medical history, the type of fracture, and the child's condition before recommending the most suitable treatment for the fracture.
Sports injuries in kids
Sports injuries are different and hence need special treatment. Children tend to overplay or specialize in particular sports and, thus, face a higher risk of getting affected by overuse injuries such as ACL tears, stress fractures, dislocated shoulders, ankle fractures, and so on and so forth. Though playing active sports is recommended, it is equally essential to protect the children's health and ensure the full growth of the children. Hence, the need for a Pediatric Orthopedic surgeon who treats sports injuries and guides in how to prevent sports injuries and play active sports simultaneously.
Treatment of Sports Injuries
Dr. RatnavRatan is a highly recommended, dedicated, and child-friendly one of the best Pediatric Orthopedic surgeon in Delhi specializing in treating sports injuries. He takes care to treat sports injuries and ensure holistic recovery of the child, enabling them to resume active sports. Treatment of sports injuries could include non-surgical and surgical procedures, physical therapy, medication, and even suitable protective gear while playing under adult supervision. Furthermore, he takes additional efforts to guide the patients on how to play in a safe yet proper manner and also prevent sports injuries. Also, he emphasizes having a regular warm-up regimen before play to ensure good muscle strength and health.
Frequently asked Questions